Forgetting to Be Afraid: A Memoir (Paperback)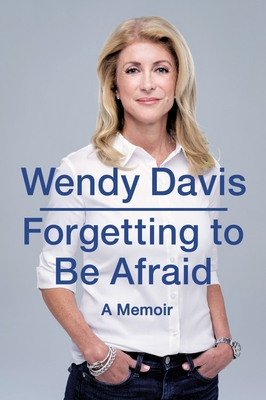 $17.00
Email or call for price
Description
---
An inspiring memoir by Wendy Davis, one of America's brightest political stars and hero to women's rights supporters everywhere.

In June of 2013, Texas state senator Wendy Davis became an overnight political sensation when she singlehandedly filibustered Governor Rick Perry's sweeping anti-abortion bill. Her personal story is just as remarkable. The daughter of a single mother, Davis, at age 19, was on her way to becoming a single mother herself. She was living with her own young daughter in a trailer park while working two jobs and struggling to make ends meet. Still, she managed to attend and graduate from Texas Christian University and Harvard Law School, be elected to the Fort Worth City Council and the Texas Senate, and, in 2014, became the most serious Democrat in two decades to make a run for governor. Refreshing and forthright, Forgetting to Be Afraid is a deeply moving testament to the enduring power of the American Dream.
About the Author
---
WENDY DAVIS was the 2014 Democratic candidate for Governor of Texas. She has represented Fort Worth in the Texas Senate and previously served on the Fort Worth city council. In June 2013, she held a historic eleven-hour filibuster to block legislation that would create harsh abortion restrictions on Texas women.
Praise For…
---
"Very good… an important contribution not only to understanding Wendy Davis but to where we are right now." –Rachel Maddow

"I'm a Republican…but I can still love the book and be moved by an inspirational story." –Joe Scarborough

"Texas gubernatorial candidate Davis delivers a political biography that is better—in part because it's better written, in part because it's more heartfelt—than most books of its kind…Doubtless we'll be hearing more from Davis. This modest memoir makes it clear why even her opponents should pay attention to her." –Kirkus

"Compelling." –Associated Press