Talkin' Union: Texas Women Workers (Paperback)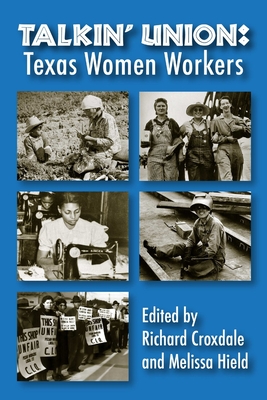 $10.05

Usually Ships in 1-5 Days
(This book cannot be returned.) Please be sure you would like this title.
Description
---
Talkin' Union tells the groundbreaking history of Texas women pecan shellers and garment workers who organized for economic and social equality in the '30s. Researchers with People's History in Texas relied on first-hand oral histories and extensive archival research to bring this story to life in 1979. Their material had limited distribution and is published with a 2019 introduction making this history available to a new generation. The Pecan Shellers Strike is now acknowledged as an historic mass movement and the foundation for Hispanic organizing for a generation. The Texas garment workers who organized in the '30s with the International Ladies' Garment Workers' Union have never received the attention they deserve. Essays from 1979 about African American women and Chicanas in the Texas workforce capture the beginning of a sea change in women's workforce participation that would soon transform women's lives, family dynamics, and the U.S. economy.