Laugh with the Moon (Paperback)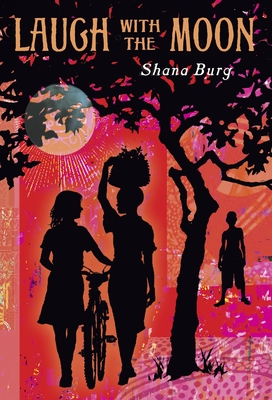 $7.99
Not available, maybe be backordered or out of print
Description
---
Laugh with the Moon is on the Texas Bluebonnet Award Master List.

  Thirteen-year-old Clare Silver is stuck. Stuck in denial about her mother's recent death. Stuck in the African jungle for sixty-four days without phone reception. Stuck with her father, a doctor who seems able to heal everyone but Clare.
Clare feels like a fish out of water at Mzanga Full Primary School, where she must learn a new language. Soon, though, she becomes immersed in her new surroundings and impressed with her fellow students, who are crowded into a tiny space, working on the floor among roosters and centipedes.
   When Clare's new friends take her on an outing to see the country, the trip goes horribly wrong, and Clare must face another heartbreak head-on. Only an orphan named Memory, who knows about love and loss, can teach Clare how to laugh with the moon.
   Told from an American girl's perspective, this story about how death teaches us to live and how love endures through our memories will capture the hearts of readers everywhere.
About the Author
---
Many years ago, Shana Burg found herself in a Land Rover in the Malawian bush, investigating whether school children had basic supplies like pens, pencils and notebooks. Though she didn't find much in the way of supplies in the schools, Shana did make many friends. Later, as an educator and public speaker, Shana shared her experience in Malawi with her American students. She wished she could take them to Africa. With this book, she's doing just that.
   Shana Burg is the award-winning author of A Thousand Never Evers and lives in Austin, Texas, with her husband and son.
Praise For…
---
Publishers Weekly, May 14, 2012:
"The setting and cast emerge as real standouts, especially Clare's friend Memory, who tells her, 'Even the mourner must stop and laugh with the moon.' As this memorable heroine contends with loss, Burg balances tragedy with hope and resilience."

Starred Review, School Library Journal, June 2012:
"This lyrical story will be consumed in one long sitting, but the characters will stay with readers for a very long time."

The Bulletin of the Center for Children's Books, September 2012:
"The novel is strongest in its presentation of loss and mourning; Clare's emotions in dealing with her mother are raw, and the additional loss of Innocent brings many of those feelings back."