New Race Politics in America: Understanding Minority and Immigrant Politics (Paperback)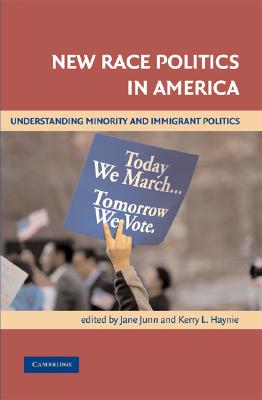 $33.34

Usually Ships in 1-5 Days
(This book cannot be returned.) Please be sure you would like this title.
Description
---
Foreign migration to the United States is dramatically altering the demographic profile of the American electorate. Nearly a third of all Americans are of non-white and non-European descent. Latinos and Hispanics have recently eclipsed African Americans as the largest minority group in the United States. Between 1990 and 2000, Asians doubled the size of their population to more than 4 percent of Americans. Though immigration has altered the racial and ethnic composition of every state in the nation, surprisingly little is known about the consequences of this new heterogeneity for American politics. This book explores the impact and political consequences of immigration. After considering the organizations that mobilize new citizens to politics, the authors examine the political psychology of group consciousness for political mobilization. Finally, they consider the emerging patterns and choices of new voters.