Dreamland: A 500-Piece Jigsaw Puzzle & Stickers : Jigsaw Puzzles for Adults (Game)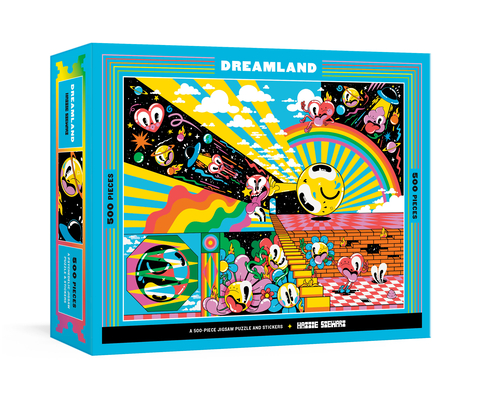 $16.99
Usually Ships in 1-5 Days
Description
---
Enter the bright and zany universe of artist and famed doodlebomber Hattie Stewart with this 500-piece jigsaw puzzle.

Vibrant characters invite you to Dreamland, an 18 x 24 inch puzzle fizzing with Hattie's iconic sass and retro charm. In this psychedelic, poppy piece of art, flowers and hearts in high heels dance on a collage of rainbows, stardust, and checkerboard floors. An enclosed sticker sheet gives puzzlers the chance to inject some of Hattie's signature style into their everyday lives using stickers on notebooks, phone cases, computers, or any surface that needs a jolt of style and color.
About the Author
---
Hattie Stewart is an artist and illustrator based in London. Although she is best known for "doodlebombing" over influential magazine covers, her tongue-in-cheek artwork moves fluidly between many creative fields including fashion, music, and contemporary art.