In Our Bones (Paperback)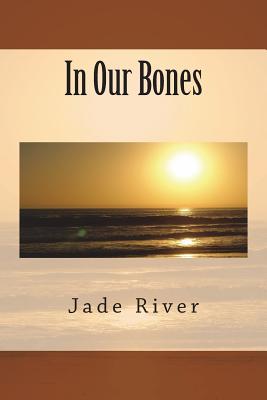 $15.67
Usually Ships in 1-5 Days
(This book cannot be returned.) Please be sure you would like this title.
Description
---
In Our Bones Jade River What would it be like to live in a time when... -women's wisdom was valued? -the Goddess was honored? -women's strength was celebrated? -ritual and celebration marked the seasons? -foreseeing, divination, and meditation were taught? In Our Bones portrays such a time. On the island of Crete in 1450 B.C.E., Priestesses, Guardians, Wise Ones, and the people of the island come alive as they work to preserve the Palace of Malia and its traditions. Malia is one of four Palaces on the island of Crete. Like the others, it is a Palace, a Temple and the seat of leadership for its region. Malia's leadership is based on a system of dual Queenship. One Queen (The Peer of the Guard) is responsible for the external events that effect the Palace, while the other (The Hearth Queen) focuses on the activities necessary for the internal functioning of the community. Guardians identify Giada, a young woman from a fishing village near Malia, as the new "Young Queen" of Malia. She is brought to the Palace, but has very little knowledge of Palace life. Giada is quickly immersed in the traditions and practices of Malia. She struggles to understand and find her place in this new environment. Her one true connection is to the Palace's women known as Guardians. While her training to be Queen holds little interest for her, the Guardians fascinate her. Giada feels her only strength, as a future Hearth Queen, is her ability to "hear" the Guardians. She comes to know that just as she was born with the abilities of a Queen, some women are born to the work of a Guard. As she comes to understand the Guardians, she finds they each have special skills. They are by nature protective, but some also have skills in diplomacy, mediation, communication and multiple other areas. Through training, ceremony and her innate understanding, Giada begins to discover what it means to be a Hearth Queen. She learns how the Palace functions, and that among the women of the Palace there are artists, writers, dancers, healers, and midwifes. In addition, she finds some women are called "Wise Ones." Along with the Hearth Queen, the Wise Ones tend the altars and enact the spiritual traditions of the Palace. Malia, she discovers, has developed sustainable systems for the needs of its people. However, Malia is in the midst of turbulent times. Increasing volcanic activity is taking its toll, and invaders from the sea are making more frequent raids. Despite these obstacles, the women of Malia lead a full and spiritual life, preserving what it means to be part of a culture focused on the needs of women and their children.