Beyond Resistance: Coping with the Stress of the Trump Era (Paperback)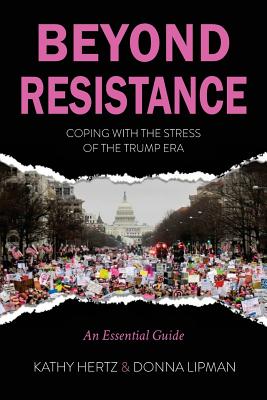 $16.95
Usually Ships in 1-5 Days
Description
---
Are you suffering from PESD?*
(*Post Election Stress Disorder)
According to The American Psychological Association, nearly two-thirds of Americans currently describe the future of the nation as a significant source of stress. We're watching the degradation of the highest office of the land, diminishment of our country's standing in the world, disregard for constitutional law (and possible obstruction of justice), erosion of civil and minority rights and disintegration of the social safety net, all while witnessing the on-going destruction of the environment. Many believe the president poses an existential threat to our nation. We are overwhelmed by outrage, frustration, fear, hopelessness, and anxiety.
But in this era of socio-political turmoil, many of us are discovering aspects of ourselves that we never knew existed and understanding that we have also been provided an opportunity for growth and empowerment, personally and collectively.
In Beyond Resistance, sought-after life coaches and activists Donna Lipman and Kathy Hertz provide practical tools and easily integrated solutions for coping with the stress of the Trump era - and everyday life. Through illuminating stories and exercises, readers will come away with an expanded understanding of themselves and others - ready to take on the world
Beyond Resistance is essential reading for anyone struggling to cope in the Trump era.