Vintage Matchboxes 500 Piece Puzzle (General merchandise)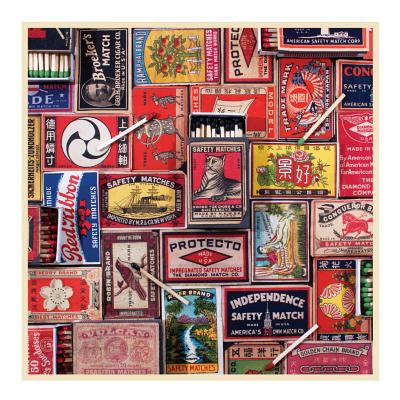 Description
---
Phat Dog Vintage scours the earth looking for the unusual and sometimes weird objects that are undeniably meant to be. Vintage Stamps 500 Piece Puzzle from Galison features a colorful photograph of stamps Phat Dog Vintage has collected from around the world. Galison puzzles are packaged in stylish matte-finish sturdy boxes, perfect for gifting, reuse, and storage.
- Package: 8 x 8 x 2"
- Complete puzzle: 20 x 20"