John Williams: Collected Novels (LOA #349): Butcher's Crossing / Stoner / Augustus (Hardcover)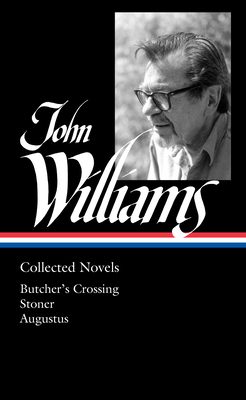 $40.00

Usually Ships in 1-5 Days
Description
---
For the first time, a collected edition of the major works of John Williams, including the acclaimed novel Stoner.

John Williams's three major works have come to be recognized as modern American classics and are collected in this Library of America volume for the first time.

In Butcher's Crossing, he unsettles the conventions of the Western novel to tell the haunting story of a buffalo hunting expedition that exposes the savagery and greed behind the myth of the frontier.

In Stoner, he portrays power politics in academe and the quiet heroism of a midwestern English professor dedicated to the honest and dogged pursuit of his craft.

In Augustus, set in ancient Rome, Williams again takes on the subject of power—more particularly, in the author's own words, "the ambivalence between the public necessity and the private want or need."

Rounding out the volume are three essays by Williams on writing fiction and his speech upon accepting the National Book Award for Augustus in 1973.

About the Author
---
John Williams (1922-1994) was a professor of English and Lawrence Phipps Professor of the Humanities at the University of Denver and founding editor of The Denver Quarterly. His novels include Butcher's Crossing (1960), Stoner (1965), and Augustus (1972), co-winner of the National Book Award.

Daniel Mendelsohn teaches literature at Bard College and is a frequent contributor to The New Yorker and The New York Review of Books. His books include The Lost: A Search for Six of Six Million, An Odyssey: A Father, a Son, and an Epic, and, most recently, Three Rings: A Tale of Exile, Narrative, and Fate.