A Clarion Call: A Historical Christian Romance (Paperback)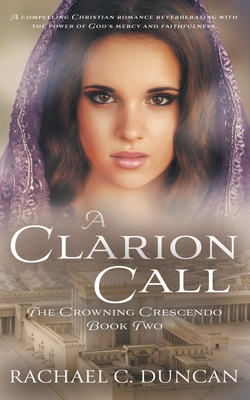 $29.89

Usually Ships in 1-5 Days
Description
---
A compelling Christian romance reverberating with the power of God's mercy and faithfulness.
Jerusalem is in turmoil as the ministry of a mysterious traveling Rabbi explodes in Galilee and Judea. Intrigued, Julia and Melina seek to discover the truth behind this controversial character who has single-handedly turned the world upside down. Is he truly the long-awaited Messiah, whom many claim him to be? Or is he simply another skillful magician entrancing a conquered nation desperate for the slightest glimmer of hope?
Together, Julia and Melina wonder if this Jesus could possibly be the answer to their increasingly dire circumstances. Julia - trapped in the disillusionment of a loveless marriage, longs for healing as her husband recklessly pursues the Zealots' cause, while Melina seeks assurance and stability in her newfound faith even as political plots and intrigue swirl about the palace, threatening to snuff out even the slightest glimmers of hope. Meanwhile, Malchus agonizes as the woman he loves further aligns herself with the followers of this controversial teacher, as persecution and strife trail behind this new and disputed Rabbi wherever he goes.
Despite desperate circumstances and mounting obstacles, Julia, Barabbas, Melina, and Malchus must make a decision and take their respective stands. Will they accept the call? The call to faith? The call to action? The call to healing? A clarion call.