Game Changers: Black Heroes in History: (Early Reader Biography, Biographies for Kids) (Novelty book)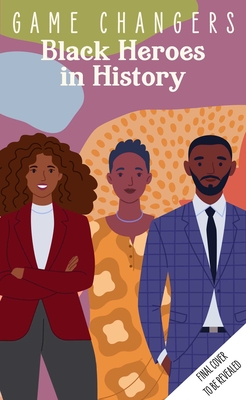 $19.99

PREORDER- Not Yet Published
Description
---
Learn about 52 extraordinary Black heroes in history who blazed the trail and changed the game!

This card deck tells the stories of 52 amazing Black heroes who overcame overwhelming obstacles to change the world for the better. From talented artists like James Baldwin to awesome athletes such as Simone Biles, inspiring activists like Martin Luther King Jr. to sensational scientists such as Gladys West, learn about people who blazed a trail with their courage, hard work, and perseverance.

Each deluxe card deck includes:
52 Cards: Each unique card features a full-color portrait, an inspirational quote, and challenging trivia questions
64-Page Booklet: Filled with timelines, little-known facts, and even more inspirational information on the heroes featured in the deck
Keepsake Box: The cards and booklet are housed in a beautifully designed box

SHARE MOMENTS IN BLACK HISTORY: Reading through the cards and discussing each bold, courageous, compassionate hero is a meaningful way for educators, parents, and caregivers to bond and connect with kids.

SIX IMPACTFUL CATEGORIES: Kids will learn fascinating facts about heroic Black Activists, Artists & Entertainers, Athletes, Leaders, Pioneers & Visionaries, and STEM Trailblazers.

INSPIRATION ANYTIME, ANYWHERE: Illustrated cards and companion booklet come packaged in a beautifully designed box and will stand up to use again and again in the classroom, at home, or on the go.

COMPLETE YOUR COLLECTION: Game Changers: Great Women in History also available.