Kids On Earth: A Children's Documentary Series Exploring Global Cultures & The Natural World: ECUADOR (Paperback)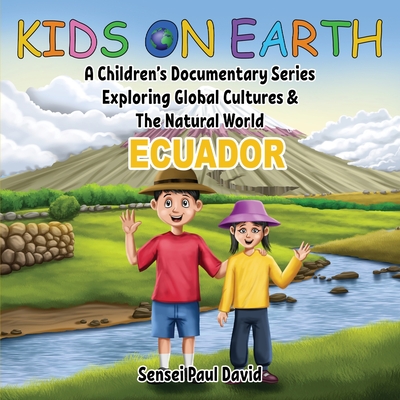 $12.46

Usually Ships in 1-5 Days
(This book cannot be returned.) Please be sure you would like this title.
Description
---
Are you dreaming of taking a family vacation to a place you've never been to before?
You and your whole family are invited to join us on a tour to experience, learn, feel and imagine what life in countries around the world is like.
Visit interesting places around the world without having to leave your home with this kid's documentary series that teaches an appreciation for culture, beauty and biodiversity in different countries.
In this one-of-a-kind kids documentary series, let local kids be your tour guides as two children from each country take you on an unforgettable guided tour of their home countries.
In this book, Santiago and Alejandra take us on an exciting adventure around the unique South American country of Ecuador. Are you ready to take a walk through icy volcanic glaciers and visit tropical white sand beaches all in the same small country? Feel free to jump in the crystal clear ocean and watch the giant tortoises slowly roam the beaches of the Gal pagos Islands. Visit five historical World Heritage Sites and learn more about the wonderful biodiversity in the Amazon jungle.
Santiago and Alejandra are so excited to give you a taste of the food they eat, the languages they speak and the clothes they wear when they dance in the street Don't forget your sun hat and comfortable shoes and get ready for the adventure of a lifetime in Ecuador.
Sensei Publishing provides kids with a series of books for generations of people, encouraging exciting curiosity and interactive discovery. Please join us on this unique journey around the world where kids teach kids about the wonders and treasures of their home countries - are you ready to travel?
There's a bonus quiz at the end of every book.
Get ready for an adventure and get your family's copy of Kids on Earth - Ecuador today