This Is My World 1 (Lonely Planet Kids) (Hardcover)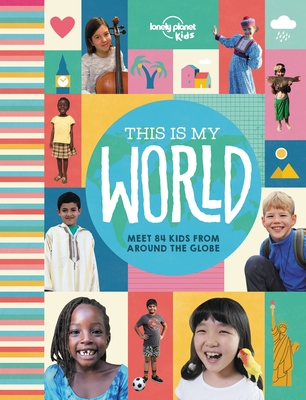 $19.99

Usually Ships in 1-5 Days
Description
---
If you were asked to tell someone on the other side of the world about yourself, where would you start?
Perhaps you'd mention your favorite hobbies, the pranks you play on your family, or what you want to be when you grow up. Would you include a selfie or a family photo? A cute snap of your puppy or that awesome shot of you playing your favorite sport?
In this fascinating and fun collection, 84 children from incredibly diverse backgrounds share their stories and photos of what's unique about their lives - from weather, local festivals and hobbies to their favorite sports and food. These personal portraits also reveal the many things children have in common, no matter where they're from.
Discover what it's like to live in an orphanage in Zambezi, by a remote fjord in Greenland, on a cattle ranch in Australia, high up in the Himalaya mountains in Nepal, at an eco-lodge in Costa Rica, and much more.
About Lonely Planet Kids: Lonely Planet Kids-an imprint of the world's leading travel authority Lonely Planet-published its first book in 2011. Over the past 45 years, Lonely Planet has grown a dedicated global community of travelers, many of whom are now sharing a passion for exploration with their children. Lonely Planet Kids educates and encourages young readers at home and in school to learn about the world with engaging books on culture, sociology, geography, nature, history, space and more. We want to inspire the next generation of global citizens and help kids and their parents to approach life in a way that makes every day an adventure. Come explore!